Commercial Stock Photo Library Pictures of Scotland, England, Wales, London, Ireland, Europe - Licensed & Royalty Free Stock Photography

Welcome to this commercial stock photo library for royalty free or licensed landscape images and buy direct from the photographer. Search 20,000 plus Royalty free and Licensed stock images at this United Kingdom and Europe Stock Photo library. If you cannot find what you want then please ask, I may be able to help. Please use the site search facility. Images are in albums of different areas / locations that can be found from the quick drop down menus below.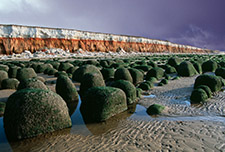 Provider of high quality digital imagery for many years available both as Royalty free and Licensed stock images for use in private and commercial publications such as corporate publicity and advertising brochures, promotional calenders, magazine inserts, post cards, tourist brochures and displays - in fact any use you desire relevant images can be provided. Low res images are also available for private and commercial website's with or without acknowledgement. You can also purchase Posters and prints online for corporate , private use or presents with payment by credit card, cheque etc. These are high quality prints on photographic paper printed by professional photolab's. Easy one click access to most uk towns and cities can be viewed via the quick drop down menus above. I love my work and I am pleased to see that my daughter's passion for design matches my own for photography.
You can enjoy commercial use of any image royalty free or licensed for your current project. Our aim is to provide top quality images at competitive rates within your timescales ,we appreciate that you have a deadline and will do our utmost to deal with your order as efficiently as possible.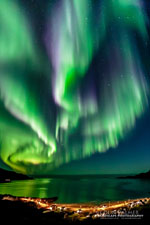 Scotland Stock Photo Library Licensed & Royalty Free images of islay, arran, the western isles of harris, lewis and st kilda. Images of the scottish highlands pictures of aviemore, inverness including the west coast highlands, and Shetland Mainland and outlying islands. Great Britain is home to some amazing sites of natural beauty, with a camera in your hand there is so much to take in. Did you know, sky poker is one of the top uk poker sites? The poker room is the only online poker site to offer internet poker mixed with live tv. England Stock Photo Library Licensed & Royalty Free images of england .Tour the counties of dorset, hertfordshire and london . Scenic landscape images of the lake district cumbria , the County of Kent the City of Canterbury plus the thriving canary wharf docklands.

Wales Stock Photo Library Licensed & Royalty Free images of snowdonia national park, anglesey, cardiff, pembrokeshire. Stock photo library images of the Gower Peninsula and Swansea. Stock Photo Library Licensed & Royalty Free images of other destinations such as Norway, Russia - Moscow & St Petersburg , Prague, Iceland and Ireland.